07. 14, 2021
Barbed wire fence is not only safe, but also very decorative, not only iron products, but also classic. Wire Mesh Fence Manufacturers mainly explain from two perspectives: from the perspective of decoration, the decorative mesh panels are very good.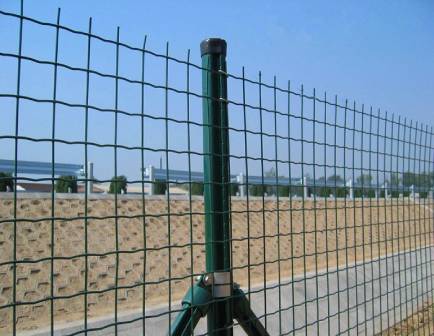 Wire Mesh Fence
From the decorative point of view, the Decorative Mesh Panel is very beautiful and has a good decorative effect. It has a unique style with the beauty of European tradition and a classical atmosphere, which gives a fairyland-like feeling and is very beautiful.
First, introduce the ironwork. Whenever you give the impression and feeling, they should be sturdy, unbreakable, and without feeling, there is just meticulous. Wire fences not only have a great artistic aesthetic, but they also present a classical aesthetic. Barbed wire fence not only has a good sense of artistic beauty, and presents a classical aesthetic, barbed wire fence also has a sense of life, which is the perfect combination of art, life. From the security point of view, barbed wire fence is a good choice.
From the security point of view, Barbed Wire Fence is very safe and can effectively protect the fence. The top of the fence has a pointed structure that prevents people from climbing, thus achieving security protection. More layer of protection, more security, set a security barrier, play a good preventive role.