08. 09, 2018
The golf course is a relatively high-end commercial sports venue, so the requirements for the fence network are also higher. Different from the ordinary stadium fence network, it can not only bring out the high-end, high-end, high-end, but also play a protective isolation. Depending on the shape and structure, a welded fence net and a chain link fence can be selected. The color of the fence mesh can be customized according to the theme color of the golf course.

It should be noted that the difference between the tennis court fence and the golf course fence is:
1. The height of the tennis net is generally 3 meters or 4 meters, and the mesh surface is used by the hook flower net surface. The construction can be done as a foundation or hardened and then expanded, or it can be pre-buried. After the column is fixed, you can hang the net.
2, the height of the golf course fence is generally about 10 meters, such a high column is absolutely not allowed to play the expansion screw. The wire mesh fence surface of the golf course fence is also made of nylon mesh instead of metal mesh.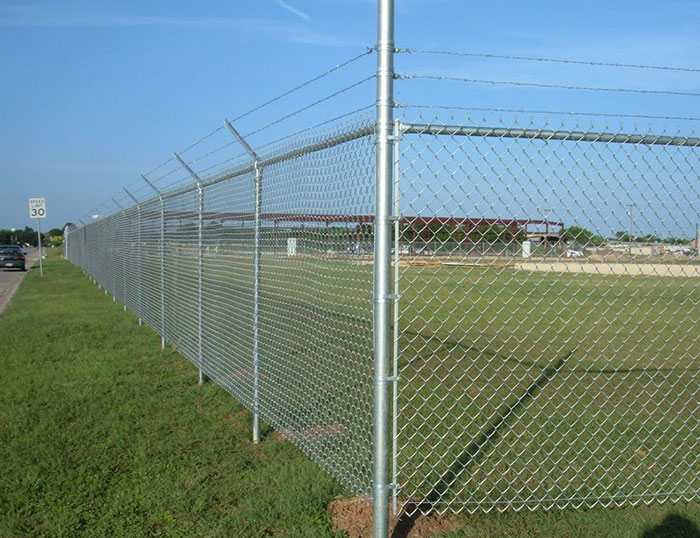 Common specifications for golf course wire mesh fences are:
1. Plastic coated wire: 3.8mm;
2. Mesh: 50mm X 50mm;
3. Size: 3000mm X 4000mm;
4. Column: 60/2.5mm;
5. Horizontal column: 48/2mm;
6. The height is about 10 meters.
The reason why the golf course fence is set at a height of about 10 meters is to effectively block the golf ball from being shot out of the court.