04. 15, 2021
Whether it's to keep out prowlers and intruders, or just to show off your beautiful garden, a Palisade Fence is the best answer answer. The style of natural wood fence we help you choose will depend on your needs. What do you want to achieve with your fence?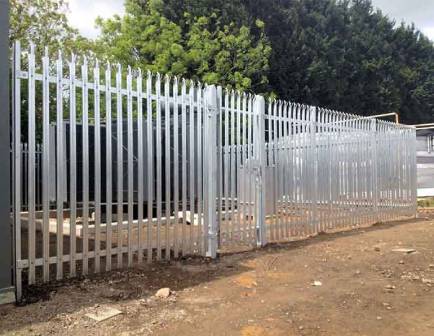 Palisade Fence
Keeping out intruders and maintaining privacy. If you're concerned about security, or if you want to be free from prying eyes while using your hot tub or backyard, our solid panel wood fences may meet your needs. In a solid panel solution, vertical panels are attached to sturdy horizontal members with no space between them. This, along with a securely locked gate, helps increase your sense of security and privacy.
Another style of privacy fence that many of our customers choose is the Ultimate Security Fence. This is essentially a fence with bars on both sides that will screen your yard from the street. Our privacy fences can be installed painted or unpainted, and we offer a variety of scalloped and lattice tops.
Show off your beautiful yard. Sometimes your goal is to show off your lovely landscape. For this, a European style fence is just what you need. The open design of the fence allows your garden and other landscaping to be easily visible, while keeping the neighbor's dog out. Like our privacy fences, these beautiful fences come in a variety of scalloped tops that can be painted or left natural wood.
Keeping animals inside. If you have horses or other large animals, a nice, functional anti-climb fence is the solution. This tried-and-true style is sturdy enough to keep horses from wandering off and to serve as an accent for your horses. We can wire your fence to further deter your animals, and we can install barbed wire to keep dogs and other wandering animals out. For all of our fences, we can paint them or allow the beautiful wood to age naturally.
Of course, if a wooden fence doesn't meet your needs, we offer fencing in a variety of styles and materials, including chain link, welded wire and aluminum options. We can also install interior storage cages and elegant gates inside your home or business to control traffic flow or keep busy kids away from a hot wood stove. In other words, no matter what your fencing needs are, Fence Suppliershave you covered.