02. 23, 2018
Choose anti climb fence materials is very important, the quality of the material has a direct impact on product quality and service life, which is related to whether the product can be used to reach the useful life of the quality standards.
First, we look at the quality of anti climb fence mesh, usually mesh is made of different specifications of the wire welded together, the diameter and strength of the wire directly affects the quality of the mesh, wire selection should be selected From the regular manufacturers of high-quality wire rod pulled out of the finished wire; followed by the mesh welding or preparation process, this is mainly to see the technical staff and good production machinery between skilled and operational capacity, usually good mesh Every welding or preparation point can be well connected.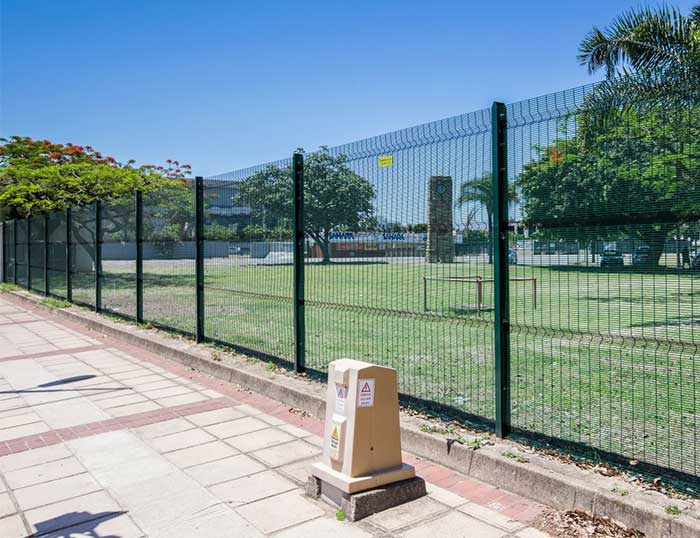 Second, anti climb fence's framework of choice, some manufacturers are using angle and round bar, but in different parts of the choice of angle and bar should be different.
Third, Anti Climb Fence grasp the overall spray process, in general, the product should pay attention to the overall spray uniformity, there is the quality of the paint is also crucial.
Above three points, is the choice of high-quality barbed wire Anti Climb Fence products, the basic conditions, according to the above method, we can determine the quality of the product, and finally we have to choose a reputable manufacturer. We Huaguang Wire Mesh is specialized in manufacturing wire mesh fence, chain link fence, temporary fence with long life and competitive prices.