03. 01, 2021
Every fence company is familiar with the basic knowledge of fences: the styles, types and materials of fences are different, and the main purpose is to create boundaries. Whether it is a privacy fence or a Garden Fence made up of wooden fence panels or guardrail panels, the purpose of each fence is the same. But what is the point of a temporary fence?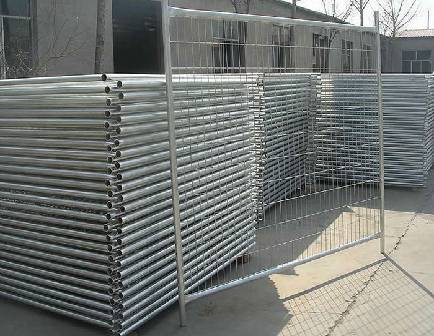 Temporary Fences
Outdoor activities
From festivals and farmers' markets to sporting events and concerts, Temporary Fences can provide security and crowd control. The type of fence used in outdoor activities depends on the consumer, but white fences are a popular choice for special occasions such as weddings.
Construction Site
This is a widespread use of temporary fences because most construction sites need to be closed to the public. Fence manufacturers usually install temporary fences on construction sites to stop passers-by and keep the besieged area until construction is complete.
Pet or child
Although less common, using Temporary Dog Fences or temporary fences to keep children out of certain areas can be very useful. Temporary pool fences are a good way to prevent children from falling into the water. Once they are old enough to swim by themselves, they can be removed.
No matter what your needs are, fence suppliers can provide a variety of fence options at reasonable prices for your home or business. If you have any needs in this regard, please contact us