08. 23, 2021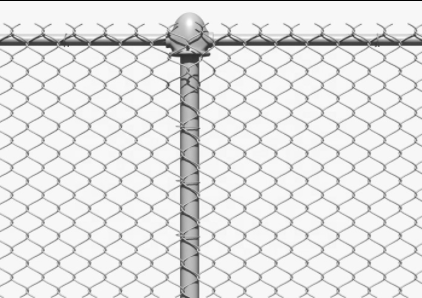 GALVANIZED CHAIN LINK FENCE
Where can I use chain link fence?
For Chain Link Fence Installing a chain link fence is a popular choice for home and business owners. Not only is it easy to install, but it has many uses, especially security. It is a functional, affordable and versatile option. This fence has many applications in both residential and commercial areas.
The following are 6 common uses for chain link fencing.
Defining Boundaries
While a sturdy privacy fence does a good job of providing security, most people prefer to install a chain link fence because it provides both security and boundaries, and allows the homeowner to see through it. A chain link fence does not block the view at all, which is the main reason most people prefer it because with a chain link fence, kids can stay in the backyard without having to worry about them running away. It provides a great sense of security.
Provide security
Whether it is a residential or commercial property, chain link with barbed wire on top is a great way to ensure the necessary security. Homeowners can install vinyl slats or privacy fencing to further increase the security of their home. It allows them to enjoy the security within their yard without anyone watching. For this reason, commercial and industrial properties can also use chain link fencing. This type of fencing is a cost effective way to add security to any type of property
Industrial buildings
Factories and industrial buildings can have many areas that are too dangerous to walk around. So, just like sports facilities, these facilities use chain link fencing to control access. It helps prevent workers from entering industrial/factory areas that do not belong to them and stops trespassers from entering altogether.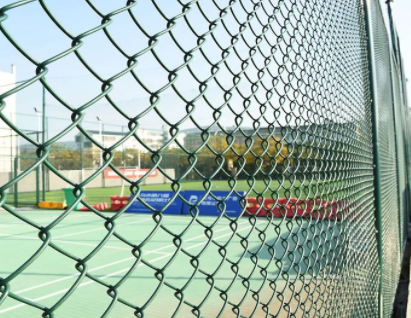 CHAIN LINK ROLL
Takes in animals and people
Whether you have children or pets, a chain link fence is an excellent choice for sheltering them. You can install it around your entire yard to allow pets and children to move freely around the property. You can also use a chain link fence to create a smaller kennel as an animal shelter.
High-security facilities
In high security areas, a chain link fence is usually the first line of defense. It serves as a sign to let people know that an area of the facility is not available for unauthorized access. Even if someone takes the time to try to climb up or through the fence, it gives security officers plenty of time to apprehend them.
Sports Fields
The next time you go to a baseball field or soccer stadium, notice how much chain link there is. Sports fields and other similar facilities use chain link fencing for a variety of reasons. When you sell tickets to games, it helps to distinguish non-paying customers from paying ones. It is also useful to help set up different areas so that player areas can be separated from seating.
To ensure clear property lines and help maintain proper boundaries, contact the experts at HUAGUANG for cost-effective and attractive chain link fencing.